Posted by Chickenstricken on Jul 23rd 2020
As someone with true and severe COD (Chicken Obsession Disorder) I am always looking for quick and easy Chicken Arts and Crafts. Here is a super quick, easy and inexpensive Decoration even your kids can help you make. All you need is some felt, some scissors, glue and googly eyes. If you want, you can even make them from paper.
Here is what you need:

You can choose any Color Felt you would like, and you can also adjust size however big or small you want to make your chicken. I used a size of 14x6 inches.
Step 1: Find the middle point of the longer side of your felt and draw a line to both corners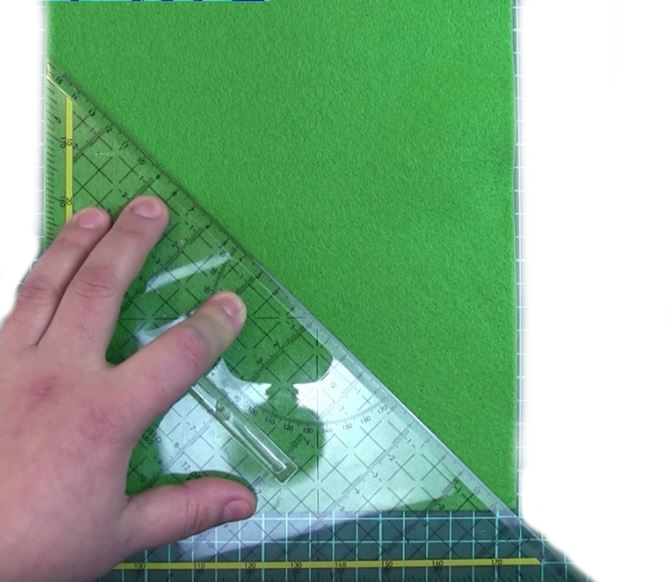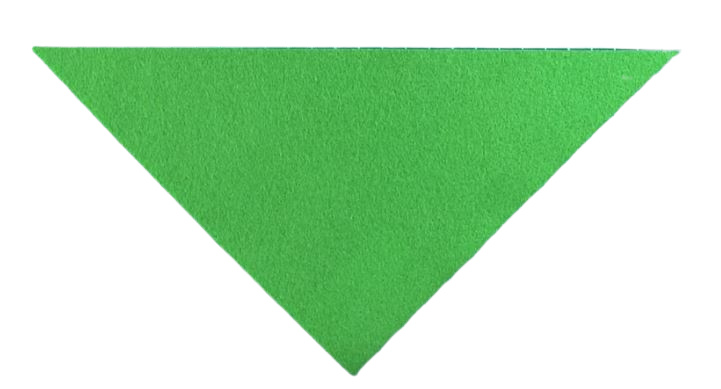 Step 2: Cut along the Lines so you have a triangle, then mark the middle of the long side with a little dot
Fold over the corners, right side first, then the left one. Glue down. Then, for your little Chicken to be able to "sit" level, cut the rear corner part off level.

Now all that is left to do is cut the comb, beak and feet pattern (download here), cut from the color felt you want, and glue them on. Add the eyes and your cute little Chicken is ready to delight you wherever you place it!

Since this is so quick and easy there is lots of room to experiment. Make them colorful, make them fancy, change the colors - our you can even make them out of patterned paper. I, for one, am going to make a whole row of these cute little cluckers so I can line them up on a "roost" in my kitchen.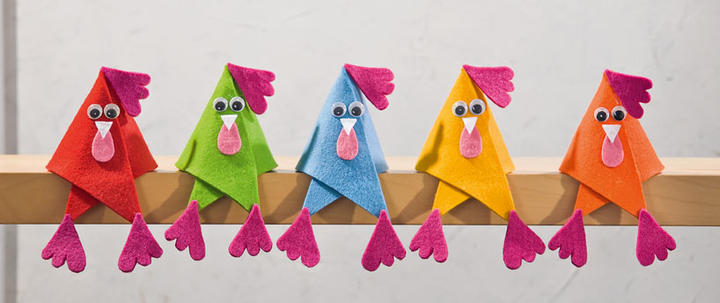 Image (c) VBS Hobby